Our Field Trips are Educational
---
Take the Learning Experience Someplace Hands-On!
Pigeon Roost Farm is a working family farm which invites you to conduct your field trips at your own pace.
Field trips are available Wednesday through Friday. No field trips on Mondays and Tuesdays.
About Our Field Trips
We provide a short educational presentation, then allow you to follow your own curriculum or explore the farm. Groups are welcome to stay as long as they would like until closing time.
Live Animals in Our Petting Area
We have many fascinating animals for you to observe, including goats, ducks, geese, turkeys, bunnies and more! We also have an observation bee hive. See if you can find the queen bee!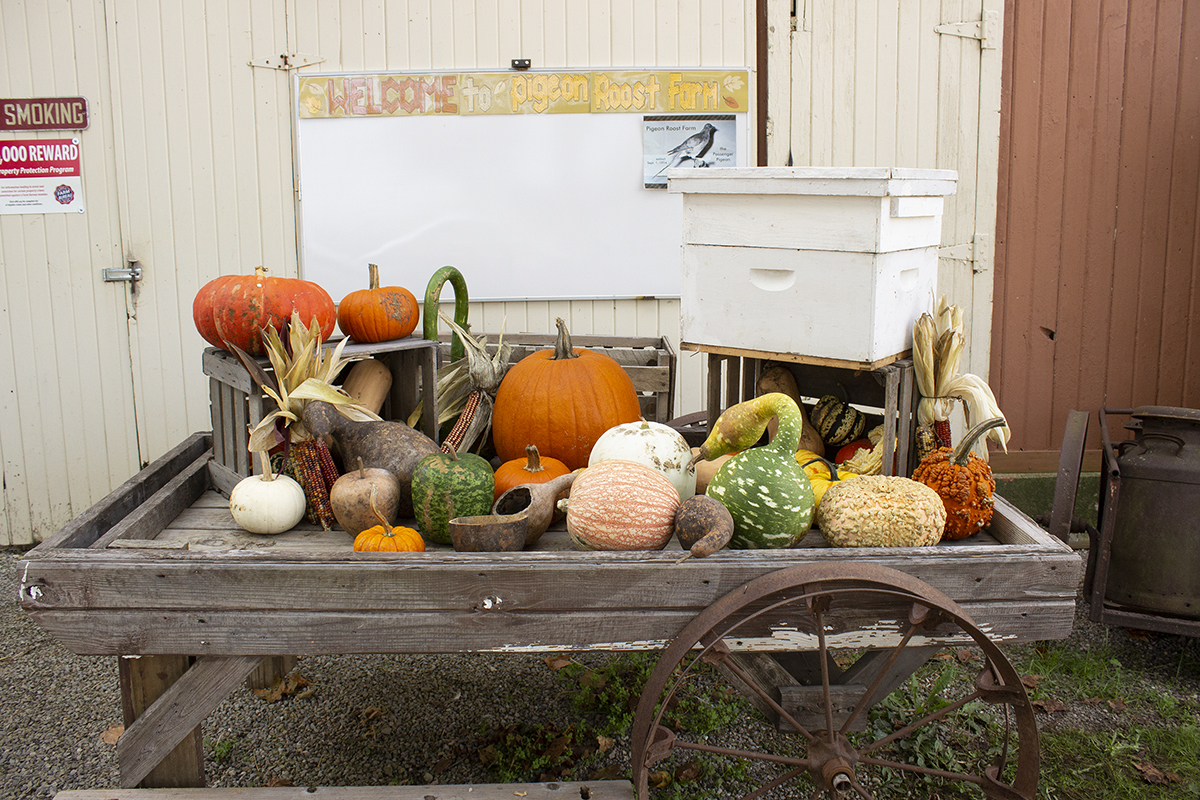 Farm Fun Activities
Take a group picture in Paul Bunyan's chair. See how many different kinds of squash, gourds, and pumpkins your students can identify. They may be amazed! Steer the group to the Great Pumpkin Fun Center to explore our slides, tunnels, tepees, and treehouse.
Please feel free to bring packed lunches. You may use one of our picnic tables that we have available, but we also recommend bringing blankets as there is plenty of room to spread out on the ground.
Pricing and Admission
We would prefer groups to pay as a group rather than individually. Groups must include a minimum of 10 paid admissions of students, parents, and/or siblings.
Pricing is per person. There is no charge for teachers. These are the three options:
$8
Admission to the Fun Center
$9
Admission to the Fun Center
1 mini pumpkin
$10
Admission to the Fun Center
1 pie pumpkin
Please call Peg Engelhardt (614) 570-7607 with any questions.
Request Your School Field Trip
---